Wednesday, August 1, 2018
Narcotics investigators recent undercover operation yields drug arrest
Press release
On 07/27/2018, Narcotics Investigators executed a search warrant upon Talmadge Wayne Bradley's residence located at 412 Hoffman Street Lawrenceburg, TN. The search warrant was the culmination of a recent undercover operation targeting the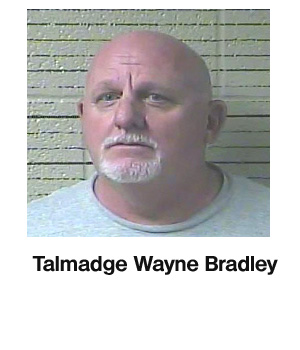 distribution of prescription medication.
The search of the residence yielded 62.5 various hydrocodone pills, 78.5 various oxycodone pills, 1 phendimetrazine pill, 233 various benzodiazepine pills, 2 different legend drugs, and 36 Belviq pills.
A 2010 Harley Davidson Road King, 1993 Harley Davidson Sportster, 2002 Kawasaki Vulcan, 2005 Isuzu Ascender, 1998 Dodge Dakota, and 1993 Chevrolet Z71 was subsequently seized and transported to Lawrence County Sheriff's Department's CID.
The vehicles as well as $307 in US currency are believed to be proceeds of illegal drug sales. Talmadge Wayne Bradley (66) was placed under arrest and transported to the Lawrence County Detention Center where warrants were issued on him for possession of schedule II for resale x3, possession of schedule III, possession of schedule IV for resale, possession of a legend drug, and sale of schedule II x2.
All of these charges occurred at 412 Hoffman Street Lawrenceburg, TN, 38464 which is located in a drug free school zone. Offenses which occur in drug free school zones are subject to enhanced penalties. Bradley made a $62,000 bond and is scheduled to be in Lawrence County General Sessions Court 8/21/2015.
Anyone with any information concerning drugs or any other illegal activity is encouraged to contact the Lawrence County Sheriff's Department 931-762-3626 or the Criminal Investigation Division 931-762-1608.
Tips may also be reported online confidentially by visiting our department's Facebook page and sending a message.