Friday, July 28, 2018
Investigation takes major drug dealer off the streets

From Lawrence County Sheriff's Department

The culmination of a four month investigation by our Narcotics Division has produced huge results: the seizure 6 Pounds (Not ounces. Not grams. Pounds!) of meth along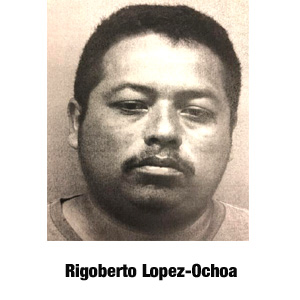 with multiple handguns.
The street value of the meth is approximately $90k. In total, this represents one of the largest meth busts in our county's history.

The suspect, Rigoberto Lopez-Ochoa, an illegal alien, has now been placed into federal custody.

This bust takes a big player off the streets and will put a huge dent in the methamphetamine trade in Southern Tennessee and Northern Alabama.