AUCTIONS
APPLIANCE REPAIR
Kelly Appliance & Vacuum 931-244-7200
AIR CONDITIONING
D.E. Hill & Son 762-9584
ASSISTED LIVING


Summit of Lawrenceburg 762-3524
AUTO REPAIR

Chapman Tire 931-829-2155
J & G Tire Center 931-762-0078
BANKS
CINEMAS
CLINICS


One Stop Medical 762-9797
Seven Springs Orthopaedics 244-7181

COMPUTER REPAIR
Nerd's Computer Repair
DAY SPA
Envy Tanning & Spa 931-762-3689

ELECTRICAL & PLUMBING
Rick's Electrical & Plumbing 931-242-5325
ELECTRONICS
Lynn Electronics 762-0401
E CIGARETTES
FLORIST

Lawrenceburg Florist 762-3722
McKelvey's Flowers 762-4511

FUNERAL HOMES

Pettus-Turnbo Funeral Home 762-3291
FURNITURE
Green's Furniture
Swap & Shop Center
GIFTS
GLASS REPAIR
Lawrenceburg Glass 766-1004
HARDWARE


True Value Hardware 762-7516
HEALTH PRODUCTS
Salt Glow 931-279-4780
HOBBY
INSURANCE
Aarons Insurance 931-629-8065
Baker Agency 762-4550
Markus Insurance 762-9401
Wall-Modrall Insurance 762-6528
JEWELRY
Dixon's Fine Jewelry 762-9979
LAWN CARE


Dustin's Lawn Care 242-4414
MEDICAL
Seven Springs Orthopaedics 244-7181
NATURAL FOODSNature's Nuggests 762-2895
OUTDOOR
Randy's Cycle & ATV 762-2450
PARTY / SUPPLIES

The Mad Hatter's Party Wonderland 931-244-7222
PAWN
Mo's Pawn Shop 762-2529
POOLS/ SUPPLIES
By Pass Pools 931-762-7904
Diamond Pools & Spas 762-7189
REAL ESTATE
RENTAL
RESTAURANTS


Sue Sue's Sandwich Shop 762-8879
SPORTING GOODS
Fox Sporting Goods 931-766-0313


TANNING
Envy Tanning & Spa
931-762-3689
TIRES
Groucho's Tires 931-762-1707
TRAVEL
Tuesday, June 14, 2016
Former Loretto Mayor, Ronnie McMasters, passes away at 73
Lawrenceburg Now
Former City of Loretto Mayor Ronald Jackson "Ronnie" McMasters passed away Monday at the age of seventy-three.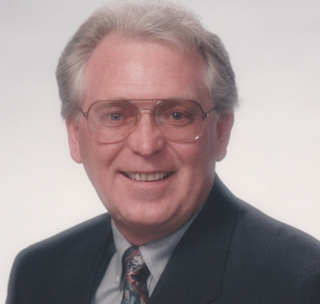 McMasters was a native of Lawrence County, longtime manager of Green's Furniture in Loretto, and served as Loretto Mayor for eighteen years, from 1992 through 2010.
Current Loretto Mayor Jesse Turner said Monday evening, "Personally, Ronnie was a friend and mentor to me. He encouraged me several years ago to be involved in the City and was a great encouragement to me when I decided to run for Mayor. He was always there to listen and offer advice, and I'll miss those talks. It has been, and will continue to be, a pleasure to build upon so many things that Ronnie's leadership brought to Loretto."
Lawrence County Commissioner Chris Jackson also expressed some thoughts about McMasters. He said, "We lost a great man today with the passing of Ronnie McMasters. Ronnie was a hero to his family, a friend to many and a true leader in our community. I was lucky enough to call him a friend and mentor.
"While serving as Mayor of Loretto was only a portion of the wonderful man he was, his many years of service proved to be a time of action for our community that will benefit the lives of our citizens for many years to come.
"During his tenure as Mayor, the city added a new sports complex, a new water plant, a spring and water tank as well as a new fire hall and police station. The city ran miles of new water lines in partnership with the county to provide citizens with clean water, worked with county and state entities to encourage industrial growth to create new jobs locally, expanded Loretto's industrial park, hot-mixed all city streets, installed a new sewer system, and fought to ensure Highway 43 was paved and four-laned all the way through Loretto. Suffice to say, without Ronnie's leadership, many of the things our community enjoys may not have been possible without his vision and leadership.
"Ronnie was a good man with a servant's heart. I am thankful for his many years of friendship and service to his fellow citizens. He will be missed, but he will live on through the many good deeds he did in his life."
McMasters is survived by wife Brenda McMasters, sons Steve and Mark McMasters, and daughter Lori McMasters , all of Loretto, as well as daughter Terri McMasters Stephenson of Murfreesboro, and seven grandchildren. Visitation with the family will be from 4:00 p.m. until 8:00 p.m. tonight at Loretto Memorial Chapel. Funeral services will be conducted at the funeral home at 1:00 p.m. on Thursday.