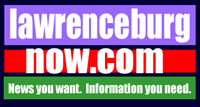 Saturday, June 6, 2009
Toddler Found In Pond
A Lawrence County toddler was listed in critical condition at a Nashville hospital Friday after being retrieved from a pond into which he had stumbled.
While few details have been released, authorities with the Lawrence County Sheriff's Department report that the young boy, age 21 months, was at home with a relative Friday morning, and had been playing around his swing set. Shortly afterwards his babysitter discovered that he was missing.
It was approximately fifteen minutes later, authorities said, before the toddler was found in a pond in a nearby cornfield. He was quickly transported to Crockett Hospital for initial medical center. He was then transported by helicopter to Vanderbilt University Medical Center where Friday evening he was listed in critical condition.
.
.