Friday, June 1, 2018
Traffic stop results in drug charges
Press release
On Tuesday, May 29, 2018, Narcotic Investigators with the Lawrence County Sheriff's Department conducted a traffic stop on US Highway 43 South in the area of Leoma.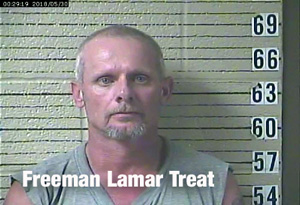 Investigators made contact with Freeman Lamar Treat (45) of Mount Pleasant, TN, who had outstanding warrants in Lawrence County for violation of probation and Maury County for failure to appear.
Treat was also operating on a revoked driver's license. Treat was taken into custody and a subsequent search of the vehicle resulted in the seizure of nine grams of methamphetamine packaged in three separate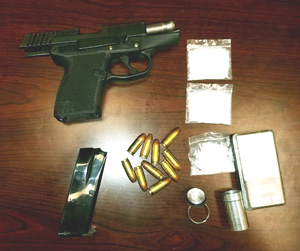 baggies, a loaded handgun, digital scales, and other items of paraphernalia.
Freeman Treat was additionally charged with possession of a schedule II controlled substance for resale, possession of drug paraphernalia, driving on revoked license and possession of a firearm during the commission of a felony. Treat is being held at the Lawrence County Detention Center under a $46,562.00 bond.
Anyone with any information concerning drugs or any other illegal activity is encouraged to contact the Lawrence County Sheriff's Department 931-762-3626 or the Criminal Investigation Division 931-762-1608. Tips may also be reported online confidentially by visiting our department's Facebook page and sending a message.