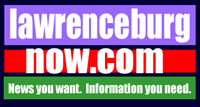 Thursday, May 29, 2008
Leoma Man Injured After Falling Asleep At The Wheel
A Leoma man sustained injuries when he reportedly fell asleep while driving in neighboring Giles County Tuesday morning.
Officials with the Tennessee Highway Patrol indicate that the single vehicle crash occurred shortly before 6:00 a.m. on Hurricane Creek Road.
Trooper Stephen Ellis, who was tasked with investigating the crash, reported that Jonathan Kilburn, 28, of Leoma, was traveling eastbound on the roadway when he apparently fell asleep. Members of the Crossroads Fire Department and Giles County Fire and Rescue worked to extricate Ellis from his vehicle. He was then transported by ambulance to Crockett Hospital to receive medical attention.
.
.