AUCTIONS
APPLIANCE REPAIR
Kelly Appliance & Vacuum 931-244-7200
AIR CONDITIONING
D.E. Hill & Son 762-9584
ASSISTED LIVING
AUTO REPAIR


J & G Tire Center 931-762-0078
BANKS
CONSIGNMENT
On Second Thought Consignment 931-244-7244
CINEMAS
CLINICS
Clothing
On Second Thought Consignment 931-244-7244
COMPUTER REPAIR
DAY SPA
Envy Tanning & Spa 931-762-3689

ELECTRICAL & PLUMBING
Rick's Electrical & Plumbing 931-242-5325
ELECTRONICS
Lynn Electronics 762-0401
EXCAVATING / GRADING
Newton Backhoe Service 931-242-0305
FLORIST

Lawrenceburg Florist 762-3722
McKelvey's Flowers 762-4511

FUNERAL HOMES

Pettus-Turnbo Funeral Home 762-3291
FURNITURE
Green's Furniture
Swap & Shop Center
GIFTS
GLASS REPAIR
Lawrenceburg Glass 766-1004
HARDWARE
HEALTH PRODUCTS
Salt Glow 931-279-4780
HOBBY
INSURANCE
Aarons Insurance 931-629-8065
Baker Agency 762-4550
Wall-Modrall Insurance 762-6528
JEWELRY
Dixon's Fine Jewelry 762-9979
LAWN CARE


Dustin's Lawn Care 242-4414
MEDICAL
NATURAL FOODSNature's Nuggests 762-2895
OUTDOOR
Randy's Cycle & ATV 762-2450
PARTY / SUPPLIES
PAWN
Mo's Pawn Shop 762-2529
PHARMACY
Holland's Pharmacy 931-762-2220
POOLS/ SUPPLIES
By Pass Pools 931-762-7904

REAL ESTATE
RENTAL
RESTAURANTS
SPORTING GOODS
Fox Sporting Goods 931-766-0313


TANNING
Envy Tanning & Spa
931-762-3689
TIRES
Groucho's Tires 931-762-1707
TRAVEL
Wednesday, May 17, 2017
AWARE at its midpoint: making positive change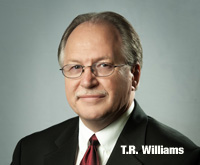 Do you have problems most people don't know about?
The answer, of course, is yes. Everyone does, even children.
Children feel the effects of whatever's going on at home, and have social and academic issues to worry about, too. Even the very young can suffer from anxiety and depression.
May is National Children's Mental Health AWAREness Month. The emphasis is placed because AWARE is a program in Lawrence County schools that is helping our students cope with the problems life brings them.
Lawrence, Lauderdale and Anderson counties were hand-picked by the state Department of Education to receive a five-year, $2.3 million grant to develop AWARE programs in their schools. The best solutions will be part of AWARE as it's shared with school systems across the state.
The five-year period is now at its midpoint, and several things are working very well:
Teachers and parents can request help for students, and students can ask for help themselves through a link on the school system website's home page, www.lcss.us. The information they submit goes to Student Support Liaisons (SSLs), AWARE social workers who talk to students and their parents to understand everything that may be affecting a child's mental health.
Because SSLs aren't school administrators or teachers, parents are more likely to open up about family issues. Students act out when they're having problems, so their parents have usually been contacted repeatedly by school personnel. For that reason, those relationships can be strained.
Since February last year, 369 students have been referred to SSLs, Abercombie said. At first, only teachers and parents could make referrals, but Youth AWARE Committees (at each high school) asked that students be able to ask for help themselves.
Thirty-six students have reached out since that change was made. Hopefully, that number includes all contemplating suicide. Counselors learn that an average of one student every week is at that point. Last week there were three.
Students referred may not need counseling, but if they do it's available. The AWARE program has a contract with Health Connect, which provides free in-school therapy sessions for those who need it. Since February last year, 212 students have received therapy and 79 have been discharged. Family therapy can also be arranged through Health Connect, with payments through TennCare or private insurance.
Counseling is just one part of AWARE's success. Computer-based curriculum called Why Try? was purchased and is now available for all students, 6th grade and up. The first to use it was a local high school's In-School Suspension (ISS) program. Out of 160 students who completed its lessons about choices, consequences, and social skills, only four have returned to ISS.
"We are working on the culture and climate of our schools," Abercrombie said. Relationship-building creates a place where students feel safe enough to share their problems with adults and peers. In addition to training provided to Youth AWARE Committee members, 200 ninth grade students have taken mental health awareness classes.
High school students have also created billboards that are on display in Lawrence County and YouTube films that raise awareness about mental health issues. AWARE spreads the message through social media as well, on Facebook as AWARE We Are Here To Help; and on Twitter @aware_lcss.
A Youth Mental Health First Aid program is available for anyone who works with adolescents. If you do, please consider becoming certified through this 8-hour program, as 239 of our residents already have. The course will teach you how to support youth who are experiencing depression, anxiety, eating disorders, substance abuse, and a range of other common problems. Sign up by emailing april.abercrombie@lcss.us.
AWARE is making a positive difference in our community because it is improving the lives of our children and families. The earlier a child can be helped, the sooner they can begin to succeed and be the best they can be, now and in the future. There are two and one-half years left of the grant, and I for one want to see us find a way to keep this support in place for them.