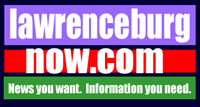 Friday, May 7, 2010
Waynesboro Boy Airlifted After Bike Crash
A seven-year-old Waynesboro boy was airlifted Friday after crashing his bicycle in Western Lawrence County.
Hunter Staggs, a seven-year-old resident of Topsy Road, Waynesboro, was involved in a bicycle wreck around 11:30 a.m. on Brush Creek Road, near the entrance to
Laurel Hill Lake. Officials indicate Staggs was riding down the steep hill when he lost control and crashed.
Because the youngster had sustained head trauma, members of West End Fire Department staged a landing zone for an Air Evac helicopter at Big Buck's Restaurant on Highway 64 west.
Staggs was then airlifted to Vanderbilt University Medical Center in Nashville for further evaluation.s
Free JavaScripts provided
by The JavaScript Source
.
---
---