AUCTIONS
APPLIANCE REPAIR
Kelly Appliance & Vacuum 931-244-7200
AIR CONDITIONING
D.E. Hill & Son 762-9584
ASSISTED LIVING
AUTO REPAIR


J & G Tire Center 931-762-0078
BANKS
CONSIGNMENT
On Second Thought Consignment 931-244-7244
CINEMAS
CLINICS
Clothing
On Second Thought Consignment 931-244-7244
COMPUTER REPAIR
DAY SPA
Envy Tanning & Spa 931-762-3689

ELECTRICAL & PLUMBING
Rick's Electrical & Plumbing 931-242-5325
ELECTRONICS
Lynn Electronics 762-0401
EXCAVATING / GRADING
Newton Backhoe Service 931-242-0305
FLORIST

Lawrenceburg Florist 762-3722
McKelvey's Flowers 762-4511

FUNERAL HOMES

Pettus-Turnbo Funeral Home 762-3291
FURNITURE
Green's Furniture
Swap & Shop Center
GIFTS
GLASS REPAIR
Lawrenceburg Glass 766-1004
HARDWARE
HEALTH PRODUCTS
Salt Glow 931-279-4780
HOBBY
INSURANCE
Aarons Insurance 931-629-8065
Baker Agency 762-4550
Wall-Modrall Insurance 762-6528
JEWELRY
Dixon's Fine Jewelry 762-9979
LAWN CARE


Dustin's Lawn Care 242-4414
MEDICAL
NATURAL FOODSNature's Nuggests 762-2895
OUTDOOR
Randy's Cycle & ATV 762-2450
PARTY / SUPPLIES
PAWN
Mo's Pawn Shop 762-2529
PHARMACY
Holland's Pharmacy 931-762-2220
POOLS/ SUPPLIES
By Pass Pools 931-762-7904

REAL ESTATE
RENTAL
RESTAURANTS
SPORTING GOODS
Fox Sporting Goods 931-766-0313


TANNING
Envy Tanning & Spa
931-762-3689
TIRES
Groucho's Tires 931-762-1707
TRAVEL
Wednesday, April 26, 2017
Dispose of unused/expired drugs Saturday
What do you see when you open your medicine cabinet?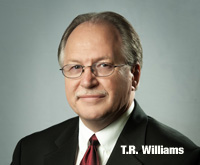 Most of us have prescription and non-prescription medications that have been around a long time. We stop taking prescriptions when we feel better, and buy new over-the-counter meds when we already have the same thing at home.
What can you do with that collection of bottles and packets of pills? Dispose of them safely and easily this Saturday, April 29, National Drug Take Back Day.
The event is sponsored by the Tennessee Department of Mental Health & Substance Abuse Services, local law enforcement, and the Lawrence County Substance Abuse Coalition (LCSAC). Two previous take-back events here were very, very successful. The total from April and October, 2016 collections was an incredible 331.5 pounds of pills, not including their containers.
LCSAC Director Jenny Golden says collections are also up at our permanent drug disposal sites, the Lawrence County Sheriff's Department and Ethridge Police Department.
Two more drop-off locations are available Saturday: The WLX Country Café and Fred's Pharmacy in Loretto. All will be open from 10 a.m. to 2 p.m., including the Ethridge site, which is normally closed on weekends. Bring unused or expired medications, even veterinary medications, but no liquids or syringes.
Please don't just throw away or flush those meds. They have ingredients that shouldn't be in the ground or water, in fact, our permanent collection containers were purchased with a grant from the Tennessee Department of Environment and Conservation.
Most importantly, disposing of those meds will keep them out of the hands of people who misuse them. Some are strangers who break into homes where they think they'll find medications they want. Others are closer than you think.
Steve Pasierb, President and CEO of the Partnership for Drug-Free Kids has said, "Parents fear drugs like cocaine or heroin and want to protect their kids. But the truth is that when misused and abused, medicines – especially stimulants and opioids – can be every bit as dangerous and harmful as those illicit street drugs. Medicine abuse is one of the most significant and preventable adolescent health problems facing our families today.
"What's worse is that kids who begin using at an early age are more likely to struggle with substance use disorders when compared to those who might start using after the teenage years. As parents and caring adults, we need to take definitive action to address the risks that intentional medicine abuse poses to the lives and the long-term health of our teens."
These specific concerns are also being addressed by our Substance Abuse Coalition. Golden works closely with the school system's AWARE program to tell teens how drugs, often taken to self-medicate mental health issues, can affect their developing brains. Every 9th grader in Lawrence County has heard this message from her as part of required Wellness classes. She is also working with law enforcement to talk to teens about prescription drug misuse, specifically.
We are blessed to have Golden in this position and an active board of volunteers behind her. Other programs in the works are a Faith-Based Recovery alliance that equips local churches to help people struggling with addictions; and a program that teaches health providers signs of addiction that are sometimes hard to spot.
Finally, I want to encourage you all to attend LCSAC's May 22 meeting, set for 6 p.m. at Rotary Park's Beasley Hall. First on the agenda is a message from Steve Antle, a former policeman who "ran into the wrong doctor" after a work-related injury. His resulting addiction to opiate pain relievers turned him into a criminal who was eventually jailed with 52 felony convictions. His recovery story is both an inspiration and a warning about how easily these things can happen.
Everyone can do something to help prevent drug abuse in Lawrence County. Start by cleaning out that medicine cabinet.