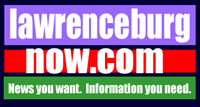 Thursday, April 15, 2010
TBI Arrest Former Iron City Police Chief
The Tennessee Bureau of Investigation this week arrested the former police chief of Iron City, TN after he was indicted by a Lawrence County Grand Jury last month.

Jesse Barnett, 30, 209 Cherry Street, St. Joseph, TN was indicted on one count of official misconduct and one count of false imprisonment.
The charges stem from an October 2009 incident when he was the police chief of Iron City, TN. Barnett got into a verbal altercation with Troy Wendell Jones at Jones' residence and arrested him for assault and a felon in possession of firearms.
The District Attorney General later dismissed the charges against Jones, and requested TBI to open an investigation in December of 2009 into the incident.

He was booked into the Lawrence County Jail and released on $1,000 bond. A court appearance for Barnett is scheduled for May 10, 2010.
Free JavaScripts provided
by The JavaScript Source
.
---
---