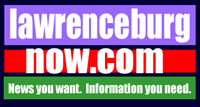 Monday, April 12, 2010
Charges May Be Forthcoming In Criminal Littering Case
Charges may be forthcoming in a case of criminal littering reported by a Fall River Road resident late last week.
The man reported the incident Thursday afternoon, indicating he had discovered a "huge pile of garbage" on property on Kennedy Road, utilized by he and other family members.
The man reported he made the discovery around 4:00 p.m. He quickly began taking photos with his cell phone, then discovered that one of the bags was open.
He told deputies he took out some of the contents and inspected it, discovering a name and address of a potential culprit. The name and address shown was for an individual residing on Old Florence Pulaski Road.
The man requested a copy of the report so that he could pursue criminal charges and, hopefully, force the individual to "clean up the mess."
Free JavaScripts provided
by The JavaScript Source
.
---
---