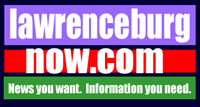 Sunday, April 5, 2009
Crash Claims Life Of Summertown Woman
A single vehicle accident in Maury County claimed the life of a Summertown woman Saturday afternoon.
The sole occupant of the 1998 Ford Taurus, Ruth Brewer, age 71, of Summertown, perished in the 2:20 p.m. accident.
Trooper Jeremy Miller reports that Brewer was traveling westbound along Trousdale Lane in Columbia when she apparently ran off the right side of the roadway, then over corrected. At that point, Miller indicates that Brewer lost control of the vehicle, drove off the right side of the roadway a second time, running through a fence row.
The case is under the investigation of the Tennessee Highway Patrol.