AUCTIONS
APPLIANCE REPAIR
Kelly Appliance & Vacuum 931-244-7200
AIR CONDITIONING
D.E. Hill & Son 762-9584
ASSISTED LIVING
AUTO REPAIR


J & G Tire Center 931-762-0078
BANKS
CONSIGNMENT
On Second Thought Consignment 931-244-7244
CINEMAS
CLINICS
Clothing
On Second Thought Consignment 931-244-7244
COMPUTER REPAIR
DAY SPA
Envy Tanning & Spa 931-762-3689

ELECTRICAL & PLUMBING
Rick's Electrical & Plumbing 931-242-5325
ELECTRONICS
Lynn Electronics 762-0401
EXCAVATING / GRADING
Newton Backhoe Service 931-242-0305
FLORIST

Lawrenceburg Florist 762-3722
McKelvey's Flowers 762-4511

FUNERAL HOMES

Pettus-Turnbo Funeral Home 762-3291
FURNITURE
Green's Furniture
Swap & Shop Center
GIFTS
GLASS REPAIR
Lawrenceburg Glass 766-1004
HARDWARE
HEALTH PRODUCTS
Salt Glow 931-279-4780
HOBBY
Adventure Off Road 852-5445
INSURANCE
Aarons Insurance 931-629-8065
Baker Agency 762-4550
Wall-Modrall Insurance 762-6528
JEWELRY
Dixon's Fine Jewelry 762-9979
LAWN CARE


Dustin's Lawn Care 242-4414
MEDICAL
NATURAL FOODSNature's Nuggests 762-2895
OUTDOOR
Randy's Cycle & ATV 762-2450
PARTY / SUPPLIES
PAWN
Mo's Pawn Shop 762-2529
PHARMACY
Holland's Pharmacy 931-762-2220
POOLS/ SUPPLIES
By Pass Pools 931-762-7904

REAL ESTATE
RENTAL
RESTAURANTS
SPORTING GOODS
Fox Sporting Goods 931-766-0313
STORAGE
Loretto Storage 931-853-7867

TANNING
Envy Tanning & Spa
931-762-3689
TIRES
Groucho's Tires 931-762-1707
TRAVEL
Wednesday, April 4, 2018
Event designed for new & expectant moms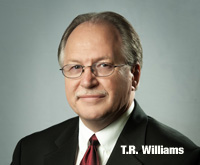 Last week I talked Adverse Childhood Experiences (ACEs) and a free film about the subject set for this Thursday, April 5 at 6 p.m. at Lawrenceburg's United Church.
New research discussed in the film shows events in our childhood can impact our lives more than previously thought. We all want to help children in our community have the best childhood possible, but the question is usually, "How?"

I'm extremely proud to help promote an event that provides an answer: Lawrence County's first Community Baby Shower, set for Sunday, April 15, 2-4 p.m. at Southern Tennessee Regional Hospital's Women's Center. Its mission is to provide an opportunity for expecting mothers to gather resources and education for their growing family and allow the community to spread love and blessings for their bundle of joy.

All expecting mothers and those with children less than one year old are urged to register for the Shower on its Facebook event page, "Community Baby Shower," or in person at the Lawrence County Health Department. Only those who register and attend will benefit from the great things it offers:
Moms will receive a diaper bag full of goodies, including diapers and a special gift just for them. They can also enjoy refreshments and visit booths set up by local businesses and agencies that serve children and families.

During two breakout sessions, set for 2:30-3:00 and 3:00-3:30 p.m., moms can learn and talk about what to expect when their babies arrive. Outside the hospital, they can learn how to properly install an infant/toddler car seat, or have one checked that's already installed.

The event is a gift to the community from a fantastic partnership: Mom's Time Out, the Lawrence County Substance Abuse Coalition, Lawrence County Health Department, TN-Community Childcare Resource and Referral, and Southern Tennessee Regional Hospital. Local churches, individuals, and businesses are providing all gifts for babies and moms, and refreshments.

How can you help? Tell every woman you know who is expecting or has a child under one year old to register for the event. All moms (but especially new ones) deserve all the help they can get. Those who are better prepared for the challenges ahead will have an easier time creating wonderful homes for their children.