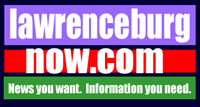 Monday, March 29, 2010
Young Mom Killed During Domestic
A West Lawrence man has been booked through the Lawrence County Jail in connection with the Sunday morning death of his young wife.

Joshua Stanley Chapman, 29, has been booked on first degree murder charges in connection with the shooting death of wife Daysha Marie Price Chapman, age 24.

Lawrence County Sheriff's Deputies were summoned to the couple's 73 Piney Road home around 10:00 Sunday morning, where Daysha Chapman had reportedly died from a gunshot wound to the temple.

While deputies were at first told that the shooting was a suicide, Sheriff Kenny Taylor said Sunday that during questioning Joshua Chapman did confess that he had shot his wife.

The couple's two young sons, ages nine months and four years, were not home at the time of the shooting.
During an appearance in Lawrence County General Sessions Court Monday morning Judge Patricia McGuire ordered that Chapman continue to be incarcerated without bond. He is next scheduled to appear in court on Tuesday, April 6, 2010.
Free JavaScripts provided
by The JavaScript Source
.