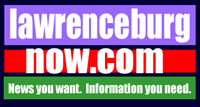 Monday, March 29, 2010
Structure Fire Believed To Be Arson
A blaze that destroyed a structure in the Iron City area Sunday is a suspected instance of arson.
When emergency personnel were dispatched to 101 Danley Road, dispatchers noted that the structure was already fully engulfed in flames.
According to reports filed through the Lawrence County Sheriff's Department, when deputies arrived on the scene they found that the structure had completely burned to the ground, leaving only the porch standing.
Reports show that there was no power to the home; the power meter had been pulled. When deputies checked with neighbors no one reported seeing anyone or anything unusual prior to the fire.
At the time reports were filed deputies indicated they had been unable to locate the property owner.
Free JavaScripts provided
by The JavaScript Source
.
---
---