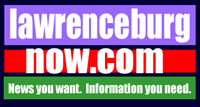 Friday, March 26, 2010
Giles Crash Claims Ethridge Man
A head-on collision late Thursday claimed the life of an Ethridge resident.
According to reports filed with the Tennessee Highway Patrol, Ethridge resident Mack Odeneal, 57, was eastbound on U.S. Highway 64 in the construction zone. The second driver, Frank Cooper, 63, of Columbia, was traveling westbound and reportedly attempting to pass three vehicles in the no passing zone when he struck Odeneal's vehicle head-on.
Odeneal died as the result of injuries he sustained in the crash.
Free JavaScripts provided
by The JavaScript Source
.