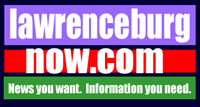 Monday, March 8, 2010
Fire At Previously Burned Market Is Apparent Instance Of Arson
A fire that ignited inside a previously burned store building during the weekend is believed to be the handiwork of an arsonist.
Emergency personnel caught the 4:16 a.m. call out to the former Crossroads Market, located at the Buffalo Road/Ethridge Redhill Road intersection. When firefighters arrived on the scene, they report all four corners of the structure were ablaze. The fire was quickly contained, then extinguished.
Lawrence County Sheriff's Deputies dispatched to initiate an investigation into the matter report that a semi truck that had been parked in the lot sustained approximately $1,600 in damages. The truck belonged to Doug Phillips D&S Logging.
Efforts to identify the source of the fire as well as the arsonist, are on-going at the present time.
Free JavaScripts provided
by The JavaScript Source
.