AUCTIONS
APPLIANCE REPAIR
Kelly Appliance & Vacuum 931-244-7200
AIR CONDITIONING
D.E. Hill & Son 762-9584
ASSISTED LIVING
AUTO REPAIR


J & G Tire Center 931-762-0078
BANKS
CONSIGNMENT
On Second Thought Consignment 931-244-7244
CINEMAS
CLINICS
Clothing
On Second Thought Consignment 931-244-7244
COMPUTER REPAIR
DAY SPA
Envy Tanning & Spa 931-762-3689

ELECTRICAL & PLUMBING
Rick's Electrical & Plumbing 931-242-5325
ELECTRONICS
Lynn Electronics 762-0401
EXCAVATING / GRADING
Newton Backhoe Service 931-242-0305
FLORIST

Lawrenceburg Florist 762-3722
McKelvey's Flowers 762-4511

FUNERAL HOMES

Pettus-Turnbo Funeral Home 762-3291
FURNITURE
Green's Furniture
Swap & Shop Center
GIFTS
GLASS REPAIR
Lawrenceburg Glass 766-1004
HARDWARE
HEALTH PRODUCTS
Salt Glow 931-279-4780
HOBBY
Adventure Off Road 852-5445
INSURANCE
Aarons Insurance 931-629-8065
Baker Agency 762-4550
Wall-Modrall Insurance 762-6528
JEWELRY
Dixon's Fine Jewelry 762-9979
LAWN CARE


Dustin's Lawn Care 242-4414
MEDICAL
NATURAL FOODSNature's Nuggests 762-2895
OUTDOOR
Randy's Cycle & ATV 762-2450
PARTY / SUPPLIES
PAWN
Mo's Pawn Shop 762-2529
PHARMACY
Holland's Pharmacy 931-762-2220
POOLS/ SUPPLIES
By Pass Pools 931-762-7904

REAL ESTATE
RENTAL
RESTAURANTS
SPORTING GOODS
Fox Sporting Goods 931-766-0313
STORAGE
Loretto Storage 931-853-7867

TANNING
Envy Tanning & Spa
931-762-3689
TIRES
Groucho's Tires 931-762-1707
TRAVEL
Wednesday, February 14, 2018
In prayer for our First Responders

I come to you today with a heart full of emotion.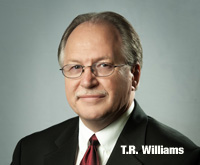 I grieve with the family, friends, and First Responders closest to Lawrenceburg Firefighter Jason Dickey. I hope they know that even those of us not acquainted with him are deeply affected by his loss.

Monday night I witnessed the brotherhood that exists between First Responders. I will never forget the image of firefighters and their families lining the halls of our hospital, the parking lot full of emergency vehicles, and personnel at the fire station caught in the grips of this tragedy.

The affection and honor First Responders have for one another is moving. I saw it expressed again when firefighters from Spring Hill and Columbia took over operations at the Lawrenceburg fire station so our men could be with their families that night.
Tuesday morning, personnel from Murfreesboro and Franklin arrived to relieve those replacements. Fire department chaplains from all over Tennessee are here to help those who are grieving.

I am so grateful for the sacrifice our firemen, policemen, ambulance personnel and other emergency workers make to serve us. They not only put their lives on the line, they spend an incredible amount of time training for every type of emergency situation.
Their work saves lives, and I know of nothing more important than that.
We are fortunate that those First Responders include an army of volunteers spread across our county. Several Volunteer Fire Departments came to assist Lawrenceburg firefighters Monday night, but others were helping search for a six-year-old boy who had walked away from his Loretto home. He was found safe, but very cold.

This is not an easy time to be a First Responder. New risks arise constantly to go along with the ones they've faced all along. I ask you to include them in your daily prayers, and especially now, those who are hurting so badly.