AUCTIONS
APPLIANCE REPAIR
Kelly Appliance & Vacuum 931-244-7200
AIR CONDITIONING
D.E. Hill & Son 762-9584
ASSISTED LIVING
AUTO REPAIR


J & G Tire Center 931-762-0078
BANKS
CONSIGNMENT
On Second Thought Consignment 931-244-7244
CINEMAS
CLINICS
Clothing
On Second Thought Consignment 931-244-7244
COMPUTER REPAIR
DAY SPA
Envy Tanning & Spa 931-762-3689

ELECTRICAL & PLUMBING
Rick's Electrical & Plumbing 931-242-5325
ELECTRONICS
Lynn Electronics 762-0401
EXCAVATING / GRADING
Newton Backhoe Service 931-242-0305
FLORIST

Lawrenceburg Florist 762-3722
McKelvey's Flowers 762-4511

FUNERAL HOMES

Pettus-Turnbo Funeral Home 762-3291
FURNITURE
Green's Furniture
Swap & Shop Center
GIFTS
GLASS REPAIR
Lawrenceburg Glass 766-1004
HARDWARE
HEALTH PRODUCTS
Salt Glow 931-279-4780
HOBBY
Adventure Off Road 852-5445
INSURANCE
Aarons Insurance 931-629-8065
Baker Agency 762-4550
Wall-Modrall Insurance 762-6528
JEWELRY
Dixon's Fine Jewelry 762-9979
LAWN CARE


Dustin's Lawn Care 242-4414
MEDICAL
NATURAL FOODSNature's Nuggests 762-2895
OUTDOOR
Randy's Cycle & ATV 762-2450
PARTY / SUPPLIES
PAWN
Mo's Pawn Shop 762-2529
PHARMACY
Holland's Pharmacy 931-762-2220
POOLS/ SUPPLIES
By Pass Pools 931-762-7904

REAL ESTATE
RENTAL
RESTAURANTS
SPORTING GOODS
Fox Sporting Goods 931-766-0313
STORAGE
Loretto Storage 931-853-7867

TANNING
Envy Tanning & Spa
931-762-3689
TIRES
Groucho's Tires 931-762-1707
TRAVEL
Tuesday, February 13, 2018
Moore announces candidacy for County Clerk
I, Nick Moore, am excited to announce that I will be a candidate for the office of County Clerk in the Democratic Primary on May 1, 2018.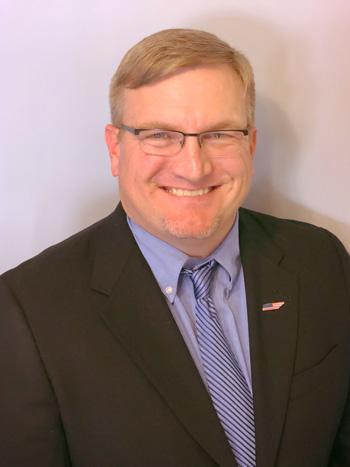 I was born and raised in Lawrence County and a Loretto High School alumnus. I am also a graduate of Columbia State Community College and a member of Phi Theta Kappa Honors Society.
Brandy and I have three wonderful kids, Bayley, Lanie, and Miles and we are expecting our first grandchild in March. I am the son of Bob Moore from Loretto and Connie Hagan (Roy Dale) from the Revilo community. Through working in the Lawrence County School system and coaching baseball, I have been blessed to meet and work with a variety of people in our community.

My passion and love for Lawrence County has propelled me to enter the race for County Clerk. I believe that I can make changes with technology and accommodations for every citizen in Lawrence County.
I will not enter into any negative rhetoric or campaign agenda against anyone. I give my word that I will be committed, courteous, and fair to the citizens of this great county. I humbly ask for your vote and support in the Democratic Primary May 1, 2018.