AUCTIONS
APPLIANCE REPAIR
Kelly Appliance & Vacuum 931-244-7200
AIR CONDITIONING
D.E. Hill & Son 762-9584
ASSISTED LIVING
AUTO REPAIR


J & G Tire Center 931-762-0078
BANKS
CONSIGNMENT
On Second Thought Consignment 931-244-7244
CINEMAS
CLINICS
Clothing
On Second Thought Consignment 931-244-7244
COMPUTER REPAIR
DAY SPA
Envy Tanning & Spa 931-762-3689

ELECTRICAL & PLUMBING
Rick's Electrical & Plumbing 931-242-5325
ELECTRONICS
Lynn Electronics 762-0401
EXCAVATING / GRADING
Newton Backhoe Service 931-242-0305
FLORIST

Lawrenceburg Florist 762-3722
McKelvey's Flowers 762-4511

FUNERAL HOMES

Pettus-Turnbo Funeral Home 762-3291
FURNITURE
Green's Furniture
Swap & Shop Center
GIFTS
GLASS REPAIR
Lawrenceburg Glass 766-1004
HARDWARE
HEALTH PRODUCTS
Salt Glow 931-279-4780
HOBBY
Adventure Off Road 852-5445
INSURANCE
Aarons Insurance 931-629-8065
Baker Agency 762-4550
Wall-Modrall Insurance 762-6528
JEWELRY
Dixon's Fine Jewelry 762-9979
LAWN CARE


Dustin's Lawn Care 242-4414
MEDICAL
NATURAL FOODSNature's Nuggests 762-2895
OUTDOOR
Randy's Cycle & ATV 762-2450
PARTY / SUPPLIES
PAWN
Mo's Pawn Shop 762-2529
PHARMACY
Holland's Pharmacy 931-762-2220
POOLS/ SUPPLIES
By Pass Pools 931-762-7904

REAL ESTATE
RENTAL
RESTAURANTS
SPORTING GOODS
Fox Sporting Goods 931-766-0313
STORAGE
Loretto Storage 931-853-7867

TANNING
Envy Tanning & Spa
931-762-3689
TIRES
Groucho's Tires 931-762-1707
TRAVEL
Wednesday, February 7, 2018
Taxpayers benefit from three new grants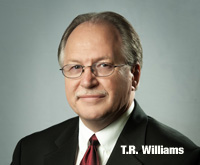 Lawrence Countians have benefitted a great deal over the years from the Community Development Block Grant program. Thanks to the folks at South Central Tennessee Development District, who help us apply for and administer CDBG funds, the grants have funded projects including water line extensions and fire trucks.

This year we owe them more thanks than usual. Their work, along with the support of State Representatives Barry Doss and David Byrd and State Senator Joey Hensley, helped Lawrence County receive a total of $1,165,000 in grants for three vital projects.

THE CITY OF ETHRIDGE was awarded $115,000 from the CDBG and after the matching part a total of $133,721.00 will be available to purchase a custom-made rescue vehicle for its Fire Department. Bids are being taken now for the four-door F550 truck chassis with a rescue vehicle body and the bid specs can be picked up at Ethridge City Hall with the bid opening on February 23rd at 1:30 P.M.

The Ethridge Fire Department is manned by 21 volunteers including its Chief, County Commissioner Nathan Keeton. The department covers all types of emergencies in the Ethridge area, and when needed, other parts of the County and Lawrenceburg.

Keeton explained that the new vehicle will speed up the department's response to vehicle accidents and medical calls (which were 68% of its 2017 call volume) because its smaller size will make it easier to maneuver on all types of roads.
The vehicle will be large enough to carry medical equipment, other specialized equipment, and pull a water rescue equipment trailer when needed.
Several members are trained as an all-water rescue team, but those events often require travel over rough terrain. The department's existing vehicles, again, couldn't do that as quickly or as well as the new one will be able to.

THE CITY OF LAWRENCEBURG/LAWRENCEBURG UTILITY SYSTEMS received a $525,000 grant to upgrade a portion of its sewer system. A local match of $90,000 is required, making it a $615,000 project.

The work involved calls for replacement of more than 2,800 feet of pipe and ten new manholes in the area downstream of Lawrenceburg's College Avenue. Not only has the area outgrown its sewer system, the age and condition of the pipes allow in rainwater, causing more overflows. Tree roots have invaded, creating cracks in the pipe and blocking flow.

Correcting these issues will make the system capable of handling growth in that part of the city, both residential and commercial.

LAWRENCE COUNTY/IRON CITY received $525,000 to repair its water system. With our match of $58,333, the project totals $583,333.

The Iron City Utility District buys all its water from the St. Joseph Utility District, but more than half is lost before it gets to its customers, 250 homes and two businesses. Leaks in the system cause the loss of over 9 million gallons a month that are already bought and paid for.

The Iron City Utility District is paying about $20,000 a year for water that no one gets to use, and as a result, customers' bills are abnormally high..
Phase I of the project will monitor the current system to pinpoint where it is failing. Phase II will correct the findings of Phase I, and is expected to include installation of new water valves, water mains, service lines, hydrants, pressure relief valves and meters.

Preliminary plans also call for four zone meters that would allow operators to quickly identify and correct problems in the new system, saving time and money.
I appreciate the hard work that brought these grant funds to Lawrence County, and relief to all taxpayers. Every county didn't receive three awards; some received nothing this year. I credit the hard work of SCTDD staff and the relationship between Lawrence County and the state of Tennessee for our success.