Traffic stop leads investigators to drugs and more
A traffic stop initiated by Lawrence County Sheriff's Department Interdiction Team members turned up a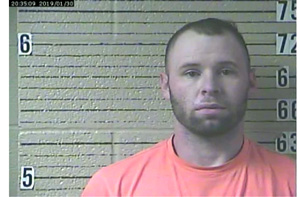 host of drugs, drug paraphernalia, and a felony drug arrest on Wednesday, January 30, 2019.
A vehicle was stopped by officers for a traffic violation on Iron City Road and, after a short time, a search of the automobile and its occupants was conducted.
During the course of the search, team members discovered approximately 31.5 grams of methamphetamine, four glass meth pipes, baggies, and digital scales.
It is believed the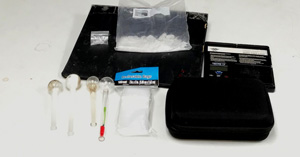 contraband was being possessed with the intent to distribute.
As a result of the search and subsequent apprehension of the drugs, 27 year old Alexander Davis of Iron City was arrested and charged with possession of Schedule II Drugs For Resale, Possession of Drug Paraphernalia, Possession of a Prohibited Weapon, and cited for a violation of the Due Care Law.
He was booked into the Lawrence County Jail with an $11,000 bond. "My team continues to make great strides in battling the war on drugs in Lawrence County. Wednesday's arrest and drug seizure was just one more step in the right direction for our community," stated Sheriff John Myers. Davis is scheduled to appear in General Sessions Court on March 12, 2019