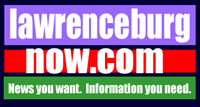 These are the Concept plans provided by TVA of the Team Lawrence Commerce Park north of Lawrenceburg. Officials hope to make progress this year on these plans with the help of Lawrence County High School's Masonry Class. Steve Cheatwood and his class will provide the block work.
County inmates are expected to do landscaping after all the details are in place.
Click on the three images to the right for a larger view of the concept plans.
Gateway Concept Plan