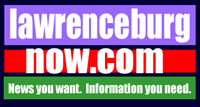 Thursday, January 21, 2010
Five Vie For Seats On Loretto Council
Officials with the Lawrence County Election Commission reported Thursday that five individuals met qualifying requirements to vie for two seats on the Loretto City Council in April.
According to Administrator of Elections June Davis, each of the five candidates met all requirements in order to have their names appear on the ballot for the April 27 Loretto City Election.
Incumbent Ronnie McMasters is seeking reelection to the post of Mayor, opposed by Fred H. Simbeck, Jr.
Those vying for the post of alderman include Gail Gieske, Willie Flippo and Harry Lanier.
Free JavaScripts provided
by The JavaScript Source
.
---
---